Degree Programs
The graduate department of the Iranology Foundation is an interdisciplinary unit focusing on the "Iranian world". It provides comprehensive programs on Iranian history, civilization, archaeology, culture, literature, arts, and religions.
Since 2004, the faculty has trained over 500 graduate students from all over the world including Armenia, Azerbaijan, South Korea, Turkey, Romania, Serbia, Russia and etc.
All students at the Iranology Foundation will be registered as students of the Shahid Beheshti University as well. SBU is one of the most prestigious universities in Iran and students will be able to make use of all of its facilities. They will graduate with a joint degree from SBU and the Iranology Foundation Master's Program.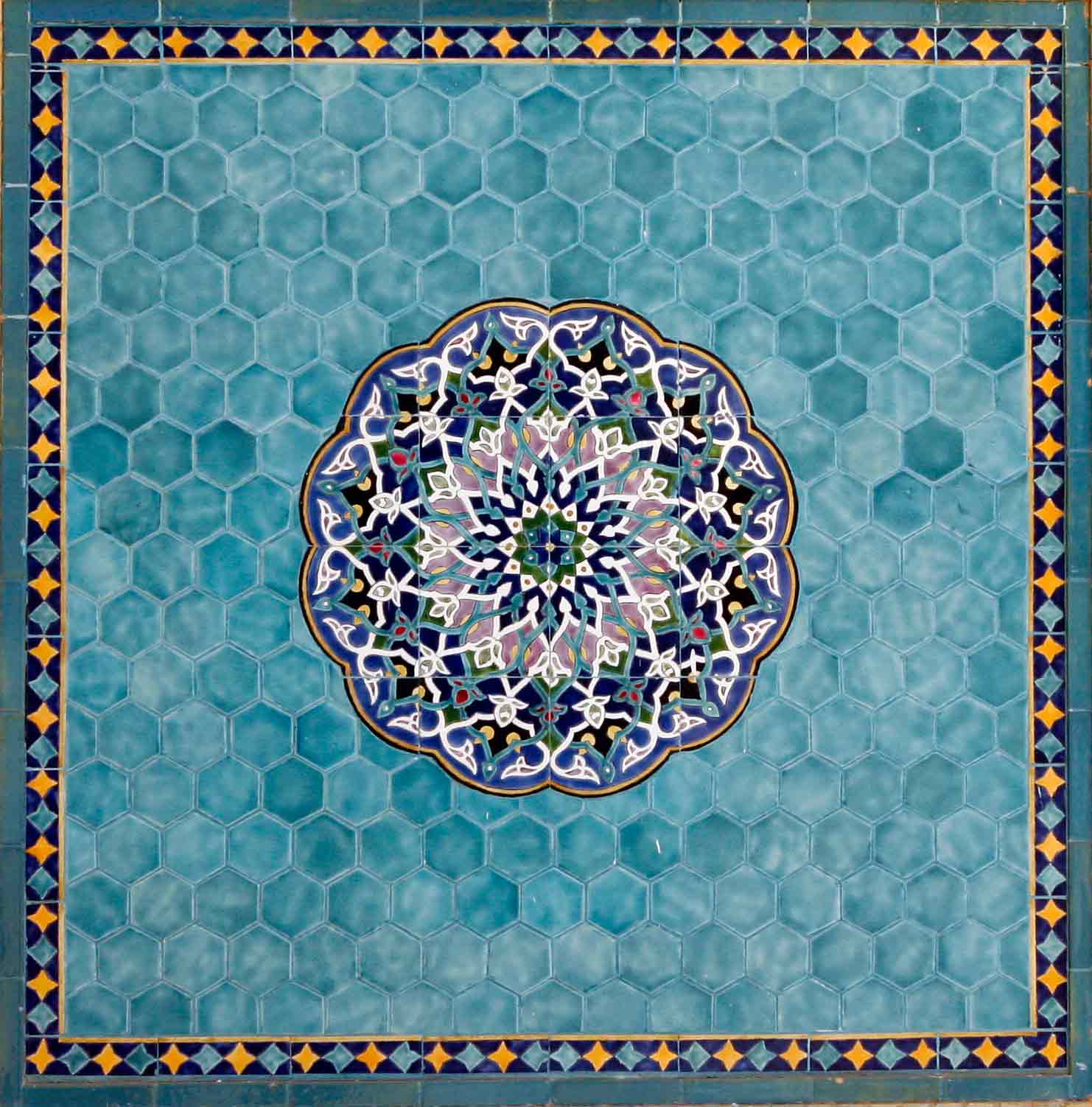 Master's Program
The Iranology Foundation offers a two-year master's program in four subfields as described below:
MA in Iranian Studies - General
MA in Iranian Studies - History
MA in Iranian Studies - Iranian culture, customs and traditions, and cultural heritage
MA in Iranian Studies - Principles of paleography, repair and restoration of manuscripts, and manuscript ornamentation.
A Master's program lasts for 4 semesters (2 academic years) but students can do one more semester with the approval of their thesis advisor. To finish a master's degree, students must complete 28 credits of coursework and defend their master's thesis (4 credits) by the end of the program.
Doctoral Program
The graduate department of the Iranology Foundation has been training PhD students since 2013. Our PhD candidates work on a wide range of topics in Iranian Studies under the supervision of our faculty at the Iranology Foundation as well as SBU.
A PhD program usually takes 6 semesters (3 academic years). You can extend your program for two more semesters with the approval of SBU. The department of international scientific cooperation will be the one in contact with SBU in order to obtain the approval. That means you should demand an extension through the Iranology Foundation itself.
To earn a PhD degree, students need to complete 36 credits. This equals 12 to 18 credits of coursework and the successful completion of a dissertation (24-18 credits).
Admission Requirements
Each academic year consists of two semesters. The first semester begins in September, and the second in January.
The graduate department of the Iranology Foundation accepts applications for September registration. The application deadline for the MA program is Jan. 7th, and the PhD program is Dec. 24th.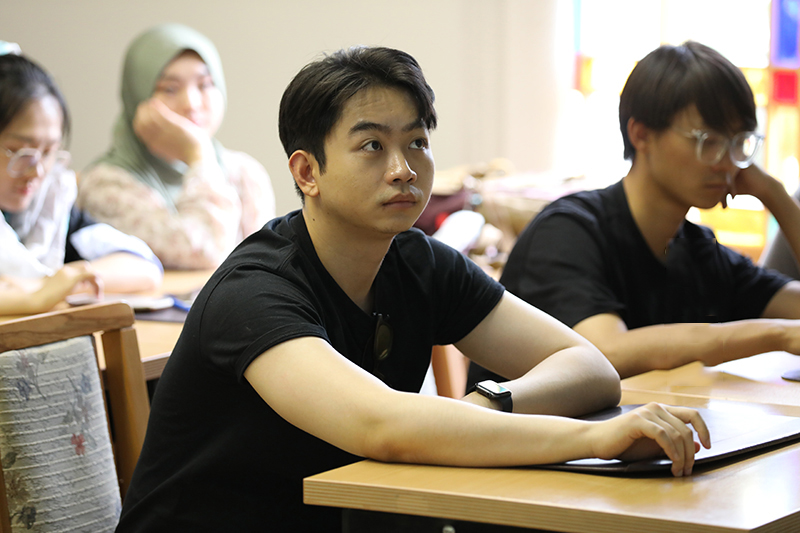 Applicants must meet the following requirements to be considered for a position:
A Bachelor's degree for MA applicants and a Master's degree for PhD applicants
Copies of all university transcripts – this includes transfer credits and exchanges. The grading scale must also be provided. Transcripts in languages other than English or Persian must be accompanied by an English or Persian translation provided by the institution issuing the transcripts or by a certified translator.
A copy in the original language is also required; a translation alone is not sufficient.
Two confidential letters of recommendation for PhD Applicants. Providing a recommendation letter is optional for MA applicants.
Curriculum Vitae (CV)
A copy of your Passport
Proof of language competency; Knowledge of Persian is mandatory, and all classes will be held in Persian. You can also learn Persian at the Persian Language Center before the start of your program.
Completing the online application form (http://int.sbu.ac.ir/office/) and presenting the required documents
The International Students Office at SBU is the first office to review your application form. They will either approve of your application form and send it to the admission committee or contact you to ask you to fix any issues your form might be having. The admission committee at SBU will be the one deciding if you can study at the Iranology Foundation. Applicants that are admitted must contact the International Students Office at SBU for registration. Once you have successfully registered and come to Iran, all your affairs will be handled by the Department of International Scientific Cooperation at the Iranology Foundation and you will not have to stay in contact with SBU yourself.
For additional information visit the International Student Admission Website (http://int.sbu.ac.ir/) or contact: isc@iranology.ir
Tuition Fees and Living costs
Before applying to the Iranology Foundation, you must make sure that you can cover all the fees and expenses. The Iranology Foundation will not be covering any of the fees itself. A limited number of students might be able to receive partial scholarships offered by SBU.
Tuition Fees
The tuition fees for international students commencing in 2020-2021 have been approved as follows. The fees you see listed will get a 10-20% increase each year for those starting next academic years.
| | | |
| --- | --- | --- |
| Tuition per Semester (USD) | Master of Arts | Doctor of Philosophy (PhD) |
| | 900 | 1200 |
| | | |
| --- | --- | --- |
| Persian Language Center | Duration | Tuition Fee (USD) |
| | 4.5 months | 700 |
Living Costs
The minimum resources needed for living in Iran per year may cost approximately $1,800, depending on your lifestyle, including accommodation, food, transportation, and other expenditures (excluding tuition fees). This condition is for a single person accommodated on SBU's Campus. Your living expenses may be higher if, for instance, you stay at SBU during the vacations.
| | |
| --- | --- |
| Title | Fee per month (USD) |
| Accommodation (twin room) | 100 |
| Accommodation (triple-bed room) | 70 |
| Meals | 200 |
| Insurance (annual fee) | 100 |
*** if approved by the Board of Directors, an SBU scholarship cutting up to 20 % the tuition fees, will be granted to applicants who can fulfill these conditions:
Applicants from Islamic or neighboring countries will receive up to a 15% discount on their tuition fee.
Applicants from the same family, either by marriage or blood, will receive up to a 15% discount on their tuition fee.
Students of Persian Language and Literature and Iranology/Iranian Studies will receive up to 20% discount on their tuition fee.
General Information for Students
Getting a Visa
After admission to SBU, students must apply for a visa to enter Iran and finish the registration process. Applicants must determine the exact time of entry into the country and submit their student visa application to the International Students Office. The office will follow up on the application, and the visa will be issued. Applicants will then have a 30-day vignette to go to the nearest Iran Embassy/Consulate office in their country to stamp the visa in their passport. Afterward, the applicant can enter Iran and will have 30 working days from their arrival to apply for temporary residency.
Temporary Residency Application
Applicants enter Iran with a student visa and finish the registration by providing original documents approved by their respective countries' Ministry of Foreign Affairs. Upon registration, students will be issued a student card and a student number. Then, students must take to the Student Affairs Office of Shahid Beheshti University to apply for temporary residency. The issued residency will be valid for one year only and needs to be renewed annually for the duration of education at SBU.
Important Note: Students need to send their request for the temporary residency renewal to the International Students Office a month before their residency permit expires. Otherwise, students have to pay a financial fine for each day of delay. As stated before, the Iranology Foundation will be the one taking care of your affairs once you are in Iran. So, you can refer to the Department of International Scientific Cooperation to send the request for you.
Accommodation
All international students enrolled at the Iranology Foundation can live in SBU's College Housing. After final enrollment and obtaining a referral from the Department for Students Affairs, students will be introduced to the Student Housing Department.
Only PhD students can apply for married housing.
Master and PhD students can live in dormitories for a maximum of 4 and 8 semesters, respectively. If necessary, and with the approval of international students' management and the dean of student affairs, dormitories can be extended for two semesters at all education levels.
Research Programs
The research department of the Iranology Foundation is ready to cooperate with international researchers who wish to focus their studies on different topics of Iranian Studies. Our research department consists of three leading research groups: History and Geography of Iran, Manuscripts and Paleography, and Iranian Arts and Architecture. Interested researchers in these areas are welcome to reach us for cooperation opportunities on their studies.